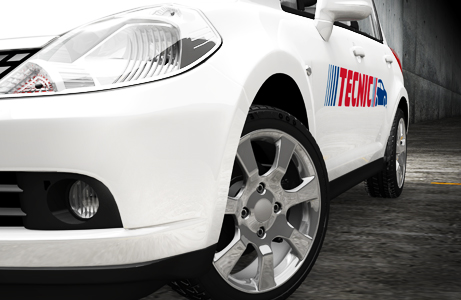 Tecnic Ste-Adele driving school
1332 Boulevard de Sainte-Adèle, suite 130,
Ste-Adele, Quebec,
J8B 2N5
(450) 327-6345
We offer the following driving courses
Other services
Automobile Improvement Courses
Rental truck and bus
Our opening hours
Branch
Monday
Closed
Tuesday
Closed
Wednesday
Closed
Thursday
Closed
Friday
Closed
Saturday
Closed
Sunday
Closed
Customer service
Monday
10h30 - 17h30
Tuesday
10h30 - 17h30
Wednesday
10h30 - 17h30
Thursday
10h30 - 17h30
Friday
10h30 - 17h30
Saturday
9h30 - 15h30
Sunday
9h30 - 15h30
About our driving school
PLEASE NOTE THAT REGISTRATIONS FOR THIS BRANCH ARE MADE TO DRIVING SCHOOL TECNIC SAINT-SAUVEUR : 262, RUE PRINCIPALE SAINT-SAUVEUR.
Tecnic Driving School has been providing drivers all across Quebec with 30 years of industry insight and professionalism when it comes to developing new or building on current road skills.

Start today in Vimont and make the first move to becoming a more experienced driver with Tecnic Driving School. We're ready to provide you with an exceptional driving course that will help you develop better on-road skills.
Payment methods
Cash
Debit
Visa
Mastercard
Check
Pre-authorized
Gift card