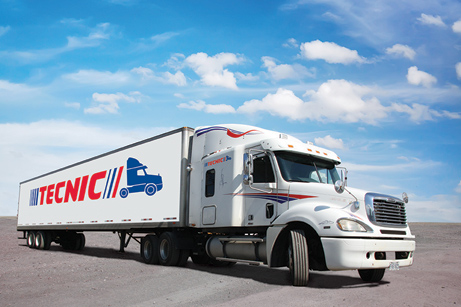 Tecnic Laval Truck driving school
1545, boulevard Le Corbusier, #66,
Laval, Quebec,
H7C 0G5
(800) 668-3264
We offer the following driving courses
Other services
Cours également offerts en français
Rental truck and bus
Our opening hours
Branch
Monday
8h - 21h
Tuesday
8h - 21h
Wednesday
8h - 21h
Thursday
8h - 21h
Friday
8h - 21h
Saturday
8h - 17h
Sunday
Closed
Customer service
Monday
8h - 21h
Tuesday
8h - 21h
Wednesday
8h - 21h
Thursday
8h - 21h
Friday
8h - 21h
Saturday
8h - 21h
Sunday
8h - 21h
About our driving school
The Tecnic Laval Truck Driving School (heavy vehicle training) offers truck and bus driving courses. With our experienced and professionnal instructors, you will be able to pass your Class 1, Class 2 or Class 3 licence. Do not hesitate to contact us for more information. Our trucking school is locatedis located near the SAAQ, in the Galeries Laval. 

We offer many truck driver training programs that will be adapted to your needs and your experience. Our goal is to ensure your safety on the road. 

With over 30 years of experience, you can be assured that you will learn to drive a truck or a bus with confidence!
Payment methods
Cash
Debit
Visa
Mastercard
Check
Pre-authorized